A food recall occurs when a company removes a food product from the market because of the possibility that the food may be contaminated or mislabeled.
You may have seen food recalls in the news. The news alerts usually include information to help you identify whether you have the product in your pantry, refrigerator, or freezer.
So, what should you do if you find a recalled food in your own home?
Image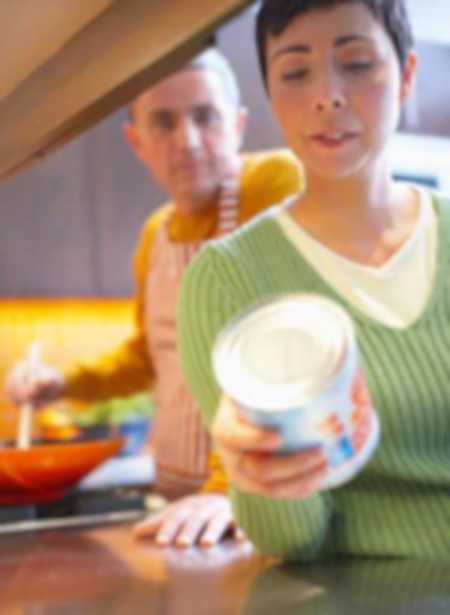 Step 1: Don't panic!
Most food recalls are not associated with a foodborne illness outbreak, and many recalls are issued because there is a potential for the food to be contaminated. Often, food manufacturers issue a recall as a precautionary measure.

Step 2: Don't eat the food.
Even though the food product may be recalled as a precaution, do not eat it! It's always better to be safe than sorry. And please don't give the food to other people (do not donate it to a food bank). Don't feed it to your pets, either, because pets can get food poisoning, too.

Step 3: Don't open the food.
Resist the temptation to open the food and check it. You can't see, smell, or taste the bacteria or viruses that cause foodborne illnesses. If you do open or handle the product, remember to wash your hands thoroughly with warm water and soap for 20 seconds after handling it.

Step 4: Check the recall notice to find out what to do with the food.
When a manufacturer recalls a food product, they provide instructions on what to do with the product. Typically, the instructions will indicate that you need to do one of the following:

Return the product to the store where you bought it for a refund.
Dispose of the product properly so that other people or animals cannot eat it. (This is particularly important if you opened the product.) 
The easiest way to check a recall notice is to go to our Recalls and Outbreaks page.  The latest recalls appear in the "widget" at the top right corner of the page. 
We also send out the major recalls and allergy alerts on our Twitter account, @foodsafetygov.